Graduate student working with NOvA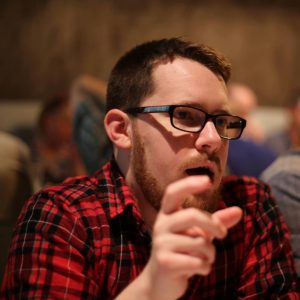 My names is Justin Vasel and I am a Ph.D. candidate at Indiana University working on the NOvA experiment. Community outreach and service have always been a passion of mine. Whether it's giving an Ask-A-Scientist talk or traveling to Washington, DC to advocate for continued funding for HEP, I am always looking for ways to give back to the communities that have given so much to me. At my home institution, I had the honor to serve as Vice President of our graduate and professional student governing body. During my time in that role, I worked to bring my fellow students together through event programming and advocated on their behalf to the university and campus administration in an effort to improve their quality of life. I would like to bring that same enthusiasm and experience to FSPA and direct my efforts towards the young professionals here at Fermilab.
As graduate students and postdocs, we are experiencing a unique period in our careers. From life in the village to career planning and navigation, our needs as young professionals differ substantially from that of professors and lab scientists. This is why organizations like FSPA are so important. In addition to advocacy, as an FSPA officer I will work to further foster the diverse, engaged, and connected community that makes Fermilab the amazing place we've all come to know.