Richie Diurba
Grad Student, ProtoDUNE
University of Minnesota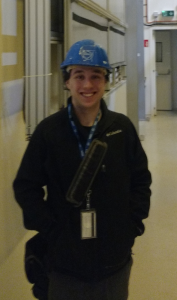 My name is Richie and I am a graduate student at the University of Minnesota. I work on ProtoDUNE right now and also play soccer in the Fermilab Village. In addition to being an awful soccer player, I'm running to become an FPSA officer because I really appreciate the Fermilab community and I want to give back. This truly feels like a home for me and I am glad I decided to work here permanently.
I hope to help others call this place home as an FPSA officer through social and professional events and by having someone to listen to when problems arise. I previously served on the climate committee at my home institution and come from a political science background with internships with two US senators. These experiences involved event planning, discussions on inclusion, and training on dealing with bureaucracy. Therefore, I believe I have the training and desire to serve the FPSA wonderfully next year.